Gateless Teacher Training
The Alumni Dream Team
---
Eight beautiful trainees went through the Gateless Teacher Training in July 2014.  Holed up in a beautiful beach house on the Connecticut sound, we blew the roof off writing, laughed so hard we cried and then sometimes did cry for those things we'd lost, for our longings and forgotten desires that we were collecting once again.
We charted careers, walked through our feelings around money, talked branding and websites and launched our visions into realities.  We found our way back to our truest selves and became a solid dream team of accountability, tenderness and support.  When we left, we saw ourselves and our lives from brand new eyes, fell in love again with our spouses, our children, with where we've been and with all that is waiting for us.
But what happened then?  Did the intensity and transcendence last?  Did we fall down the proverbial rabbit hole or… are we still living lives of deep purpose and intention?  Yes.  While the training tends to shift us emotionally and spiritually, jettisoning long-held limiting beliefs and breaking up creative jams, it also galvanizes careers and gives rise to a lightness of being.
The list below gives you an idea of the kind of writers, coaches, therapists, teachers, artists and community leaders who are drawn to the training, the alchemy they experienced in the training and what their lives look like now.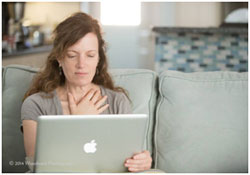 Kate Baldwin has an MFA in Writing from Vermont College of Fine Arts. Before discovering Gateless, she had been working as a marketing and communications writer in corporate businesses.  Her dream was to build a life around the fiery, juicy side of the written word.
At the training she uncovered a deep desire to teach writing to young talent, helping adolescent girls use poetry and story to hold on to and express their true selves while navigating the intense emotion and change of teenaged years.  She has cozied up with a dear friend and marketing whiz to teach Gateless writing salons to young talent on the coast of Massachusetts. Her partner will get the teens there, so she can show up and teach.  She's also started her own coaching business and has a new roster of writers, and my last email from her talked about an emerging poet she is helping to get to the point of publication and beyond. "I am handling her with Gateless kid gloves and she is flourishing under the truthful language of what is right in her work.  She was nominated for a Pushcart, so she's no slacker!  And, in one week she has referred me to two new clients."  In a group email the other day she asked us, "Is it really this easy?"  We all clamored to tell her that yes, it really is.
Kate is also working on a YA novel, continues to raise her fantastic daughter, find homes for rescue dogs and is now the editor for all Gateless materials that move out into the world. When I asked her if anything was hard about the training, Kate said, "Nothing was hard.  There was nothing dreadful or oh ugh I've got to go do this now.  No—wait!  I know the hardest part and oh it gripped at my heart and still does as I write this—it was the leave-taking.  Bidding goodbye to the unique magic of our particular bodies and star stuff being all in the same house for those days; we'll never recreate it (but we will always carry it).  What surprised me was the simple brilliance of Gateless and how powerful and at ease I felt within its fold. I loved the women, the astonishing way we trusted one another in the name of writing. When I left Gateless I felt loved, like a late bloomer, but oh-so-ready to bloom."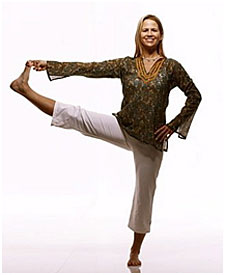 Karen Kenney was our resident massage guru at the 2014 training, our yoga teacher and spiritual adviser.  A game changer in her field, Karen has worked for and with Marianne Williamson, is the founder of Fearless Flow Yoga, and creator of The Yoga Show with Karen.  She has taught all over the world, including rolling her yoga mat out right across from the great pyramids of Giza.  After completing the training, Karen has been asked to teach a week-long yoga and writing class at the eminent Omega Institute in New York. This year she has also taught weekly writing salons in her home, filled up her yoga and writing day-long intensive and is in the midst of creating an online course and launching an annual fundraising event to benefit women who have experienced violence.  She continues to work on her incredible memoir, which blew the roof off the house at the training and subsequent retreats.
About her experience at the training Karen writes, "The Gateless training was life changing and revolutionary.  You show up at Gateless with all these hopes and a satchel full of fears and Suzanne gently sits you down and says – 'Tell me who you really are/ Tell me what you want to do/ Tell me what you want to create in this big, beautiful world?' And before you know it, all the different parts of you start to speak and share their dreams.  And one by one – as your list of all that you are dying to create comes spilling out – Suzanne says YES!

And you feel so incredibly happy because somebody who gets you, and who has gone before you, and who is packed full of a shitload of experience is genuinely and generously showing you the way.

Yes, YOU still have to sit down and do the hard work, but you realize that along the way you can have a total blast, make like-minded friends and laugh your ass off.  You get to pick back up the parts of yourself that you long ago abandoned and you welcome them all home and then you take these tools and get down to business.  And the load is lighter because you know that you have the Gateless community supporting you, celebrating you and cheering you on!  And these aren't the one-handed, polite, air clappers trying to look oh-so-cool.  They are the Where the Wild Things Are aren't-afraid-to-make-a-rumpus kind of people! A family of writers and creatives, teachers and performers and they are all standing up in the balcony, swinging their jackets over their heads, calling out to you all the things that they LOVE about you! And you're life will never be the same again."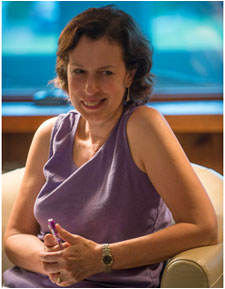 Sylvie Kurtz is a trained pilot who realized, when she was soaring above a patchwork landscape, that her true calling was writing.  She is the author of 19 novels, and when she came to Gateless she said, "I felt that my career was stalled.  I wasn't writing, certainly nothing of value, and certainly not with the joy and ease that I did when I first started writing.  My life also felt stalled—doing things I didn't really want to do because I felt I had no other choice.  Stress levels were high."  During the training we wrote, and while Sylvie discovered one of the niches she wants to focus on is offering workshops to chronic pain sufferers, she also uncovered her voice again, the bliss of writing, that sweet call of the open page.
Sylvie has developed a beautiful (very needed!) online course: "The Care and Feeding of a Writer" and it will be part of The Gateless Institute's online offerings this coming year.  Sylvie has also been in conversation with a naturopathic clinic to offer writing workshops to those in chronic pain so that they might return to their true selves using the written word.  But what's really effecting is that Sylvie is writing again.  "I've actually been getting up at 5:30 in the morning to write for an hour or so before my grandson gets here, and I have about 80,000 words right now–heading in to the last part of the story.  It's been nice to just write and not worry about the end result just yet. Plus, writing first thing allows me to know I've done something for myself."  We can't wait to see another book from our dear, talented Sylvie.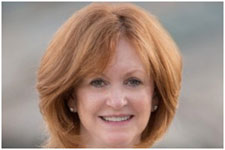 Kathleen Murray Moran was a long-time professor of English and one of the founders of the New York City non-profit Survivors of the Shield, which provides social, economic, and emotional support to surviving spouses of police killed in the line of duty.  Kathleen came to Gateless ready to explore a private practice as an eminent editor for memoir writers. "I felt a little lost," she said at the beginning.  "A little aimless, an empty nester."  By the end of the training she told me, "What surprised me the most was the depth of my writing, the atmosphere allowing for deeper thought, and the stimulating and motivating talent in the room.  What I loved best about Gateless was the house filled with the most interesting, inspiring women, the closeness, love, genuine affection, the five days of sharing.  When I left Gateless I felt rejuvenated, anxious to write, create a new web page, shout out that I have a new career.  Now I feel ready to begin a new career as an editor, clearer about my life and finally able to clarify with my husband things I'd wanted to say before but didn't have the words."  And while Kathleen was set to explore her new career, as so often happens, her writing took off.  One month after the training, Kathleen's memoir The Widow and the Hijacker was shortlisted for the Huff Post/Simon and Schuster book award, and in December the seed story for her memoir was chosen by Salon.com as one of the top ten stories of the year.  Not long after that, NPR picked up the story and is running a three-part broadcast.  Her memoir is now out to agents, and she has been getting overwhelming response.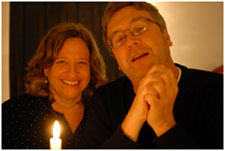 Jodi Paloni is an International Coaching Federation and a Gestalt International Study Center certified coach.  She has an MFA in Writing from Vermont College of Fine Arts, and in 2014 she trained in The Gateless Writing Method.
During the training Jodi expressed her conflict over wanting to dive into her blooming writing career, and also wanting to create a sustainable income that would support her family.  She wanted to create retreats with the love of her life, work one-on-one with creatives and also continue serving her incredible literary work.  Her acolytes prior to the training include the 2013 Short Story America Prize for Short Fiction, publication in the Short Story America Volume IV, and placing second in the 2012 Raymond Carver Short Story Contest.
What she discovered was that her intention to create income from retreats and intensive work with clients could move hand in hand with her deep desire to continue to serve her own inner creative genius.
In December, Jodi got married. She and Bob just moved to a beautiful house in Maine where she plans to begin holding retreats for creatives.  About making that dream come true, she wrote,"Bob has now jumped on board, and we will be planning a planning retreat for ourselves for this fall and offer our first series of retreats next year!"  In private practice, she helps writers move toward their greatest visions of themselves.  This past month, her book of short stories was nominated for the Press 53 award.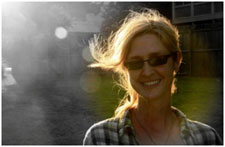 Minton Sparks is a writer and performance artist who has been featured on NPR's All Things Considered, BBC's Bob Harris Show, and Wood Song's Old-Time Radio.  She's also shared the stage with Rodney Crowell, John Prine, Nanci Griffith, and Punch Brothers.  Minton is the founder of The Nashville Writing and Performance Institute.  In regards to coming to the training, Minton wrote, "When I came into Gateless I felt stuck in my writing and a little lost as to what was the next step in building my writing school."
During the training we dove into Minton's online presence, how to use Gateless to teach her beautiful students, and her ability to move her fantastic work even further into the world.  In Minton's words, "I learned so much in this method.  My guard was down so I absorbed the information very organically.  I actually became the information that Suzanne was teaching us, I didn't have to reach out past myself to learn it.   I just opened to it, and it came pouring in.  What I loved best about Gateless is that it seems to be about finding what is already there but maybe covered up with fear, or a dizzying sense of I'm not enough.  Gateless allows the very best in everyone to come up to the surface and take a turn in the sunshine.  You don't have to become someone else, Gateless is a process of loving what you already are and then stretching from there."
Since the training, Minton has been running monthly weekend workshops at her Institute, is performing all over the nation, has been featured with glowing reviews in top media outlets, and appeared on the Grand Ole Opry, whose site called her "a lean, literate livewire, who balances writerly, theatrical and musical gifts as easily as she balances the prop pocketbook on her slender wrist."  This spring she is the writing facilitator of the Eat, Pray, Write Retreat on the coast of Spain.
Of the Gateless experience Minton writes: "When I left Gateless I felt completely full.  Full with the words, the community that was built, full of myself and my own writing and vision for my teaching.  I feel like a door has opened, and I am in the middle of walking through it.  I feel grateful for all that I learned and for the chance to reinvigorate my vision for myself as a writer and as teacher."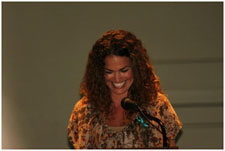 Regina Tingle holds her BA in Journalism and an MFA in Writing. When Regina came to the training, she was working with study abroad programs, and researching and leading trips.  Her dream was to make a flush living helping people discover their own true talent as creatives, particularly millennials and those in transition whose creativity was still new to them.  She also wanted to run sold-out writing retreats with her friend and cohort Dulcie Witman (see below).
The fall after the training she and Dulcie sold out their first Tuscany retreat to glowing reviews, and it was featured as one of the top ten writing retreats in Write Life Journal.  She has been jetting around the globe (we can hardly keep track of her!) this year and is working on her memoir-in-progress.  She edits for Minerva Literary Journal and is coaching others to find their creative voices.
When I asked Regina why she signed up for the training she told me that deep down she knew she had to change something, she felt disconnected from her creative self, "Looking back, I see it was a higher something…calling me forth, asking me to trust and to start being the force I can for the greater good.  I needed someone to give me permission to give myself permission.  It was a divine whispering, really.  I had no idea I'd leave feeling a part of such an incredible sisterhood.  I had no idea I'd fall so far in love with these beautiful women.  I've learned it's okay to push the boundaries of my creativity.  I've been given some really powerful tools and been shown the way.  There's a clarity here now — inside and out — that I didn't have before.  A centeredness and solid direction.  A feeling of YES and support.  Gateless would benefit anyone. It's for absolutely everyone."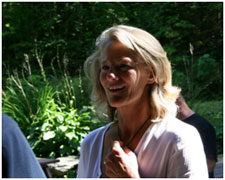 Dulcie Witman is a talented therapist, the leader of many writing groups in her community of Portland, Maine, and the creator of Dear Dulcie: an online subscription service for therapeutic nurturance and support.  When Dulcie entered the Gateless Training, she was looking for surety and direction to support her work leading retreats.  "When I left Gateless," Dulcie wrote, "I felt rejuvenated, more solid and lighter at the same time, connected, clearer, excited about building my writing life.  I love the idea of Gateless developing a presence in the world beyond writing (government, economics, sports, relationships…), using unconditional positive encouragement and empowerment coupled with connection to the greater good."  In the fall Dulcie led her first Tuscany retreat with fellow Gateless graduate Regina Tingle; she filled that first retreat in Tuscany, and saw it hit a top ten list a few months later.  Now she has scaled back on some of her therapeutic activities to center her life around the written word.  She is currently at work on a book-length manuscript of non-fiction that promises to wow our world.