2015 Gateless Teacher Training
Awards and Fellowships
---
The following scholarships are available for summer 2015 Gateless Gate Teacher Training.  These scholarships are provided by a group of anonymous benefactors who have been through the Gateless process and would like to see the Gateless methodology travel through the world.
Awards are based on need and on merit. 
To apply please send a paragraph of intent of 250-500 words in a word document and addressed to the Gateless Scholarship Committee at suzannekingsbury@gateless.com explaining what you most want out of the training, where you are now and where you have been.  Please include the monetary assistance you would need to join the training (this is defined by the limits of the award which are in parenthesis below).  While we do not need to know the whole of your financial history, outlining why the award would help you will further our ability to assist you.  You are eligible for only one award, but if you feel that you fit two, and would like us to choose between them, please specify that.  The price of the training without an award is $5500.
Please be aware that receiving an award in no way limits what you might do post-training.  People's lives can shift dramatically as a result of Gateless, and what you anticipate may change as you move through the training and learn about the array of possibilities open to you. 
The deadline for your 250-500 word letter of intent is April 10th, 2015.  If you receive a scholarship, you will know by May 18th, at which point a $500 dollar deposit is due for the training.  Scholarship recipients are also eligible for a payment plan.  Please direct any questions to: suzannekingsbury@gmail.com.  Thank you!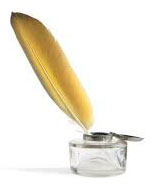 The Gateless Golden Scribe Award:  For a scholar who has shown commitment and a love for writing and understands the deep transcendence that can happen through the power of the written word.  Though this award may be offered to a published writer, it is not necessary for the writer to have published widely or at all.  Please describe in the letter of intent when you discovered writing, if you've experienced a complex relationship with it and why you would like to share it with the world.  (This award ranges from $800-$2000.)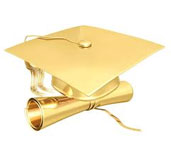 The Gateless Teaching Award:  For a scholar who has spent time teaching in an academic environment, either at the college level or in secondary schools.  The Gateless training may be a turning point or a continuation, but it is necessary to have spent time in an academic community.  Part of the mission of the training is to educate educators about a new way of teaching, whether in the classroom or privately is not of concern.  In the statement of intent please outline the teaching experience you have had and why you feel drawn to Gateless now.  (This award ranges from $1200-$2000.)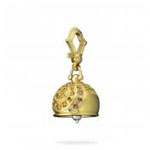 The Gateless Mindfulness and Meditation Award:  For a scholar who plans to bring their work into the arena of mindfulness, meditation, yoga or any contemplative activity that encourages others to live from a place of deep presence and acceptance of what is, including massage therapists, yoga teachers, therapists and coaches.  In your letter of intent please explain your relationship to mindfulness and the ways in which you have found it to be instrumental in your life.  (This award ranges from $1200-$2000.)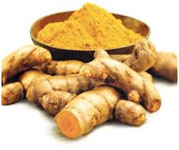 The Gateless Holistic Healing Award:  Writing in the Gateless way has helped people overcome illness, trauma and deep suffering around chronic conditions.  This award is for a scholar who is planning to use Gateless to help people in healthcare settings or those suffering from PTSD or long-standing illnesses, including holistic health practitioners and chaplains.  Please outline why you want to work with this population and how you believe your work may benefit them. (This award is $2000.)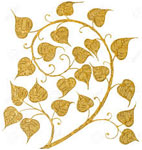 The Gateless Community Leadership Award:  This award is for the scholar who would like to extend his or her work into a community that does not always receive assistance and attention including prisons, youth centers, homeless or runaway shelters etc… In your letter of intent, please describe the work you see yourself doing, and whether you have engaged in this work previously.  There is no prerequisite.  (This award is $2000.)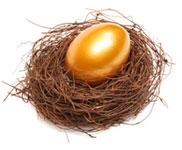 Gateless Solopreneur/Entrepreneur/CEO Award:  This award is for any Scholar who wishes to use Gateless to grow his or her business to an outstanding level, including creating a larger and more committed client base, effectively handling workload and productivity, and generating sustainable and lasting financial resources.  In the letter of intent please tell us about your business or industry and provide a website address.  (This award ranges from $1500-$2000.)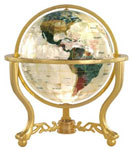 The Gateless Travel Award:  For a scholar who is traveling from a distance of more than 500 miles to reach the training.  (This award is $350 and in some instances where a whole monetary award cannot be offered, it may be combined with another award.)
Gateless Work Exchange Fellowships
Gateless typically gives work exchange scholarships to those looking to handle nourishment, bodywork and video/photography.  Because Gateless creates a kind of "hive" where participants become very close through their shared experience, it is best when everyone involved in the training is also part of the training.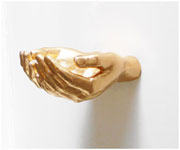 The Gateless Teacher-Training Bodyworker:  During the Gateless training, participants are offered a bodywork session with a seasoned bodyworker who is part of the program.  Because the training is a highly intense and often transcendent experience for participants this can mean being with the person when blocks we are working out on the page ask to be released in the body.  Please apply if you have at least five years experience as a bodyworker.  Thai massage bodyworkers, shiatsu and any other massage practitioners are welcome. (This award is $3000 off the price of the training.)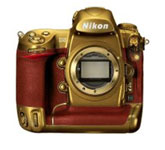 The Gateless Teacher-Training Videographer/Photographer:  Having a skilled participant document the training is one of the best ways for us to bring the experience home and carry it with us.  Our group photographer or videographer takes photographs and/or video and by the end of the week has created a slideshow or short (under five minutes) video of our experience together.  Please send samples of previous work and let us know what equipment you currently hold.  (This award is $2,500 off the price of the training.)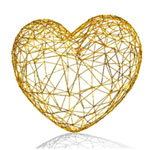 The Gateless Teacher-Training All-Around Sweetheart:  This scholar helps with setting out and clearing meals and snacks, drops people at town, works at keeping the group on time, runs to the grocery store for last-minute items, chats with caterers and/or restaurant owners and is the container for the group. (This award is $2,000 off the price of the training.)