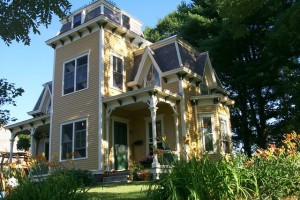 There's my home! And somewhere in those gables and gothic pointed windows is my very own sweet spot! What's yours?
The most exciting thing is happening right now, and it has to do with one of my favorite longhaired, green-eyed fashionista writers and lifestylists: Desha Peacock.
When Desha was hosting her award-winning television series, The Desha Show, she interviewed me about my sweet spot career helping new writers build beautiful books.  Desha is such a hot hot toddy that right away I put on my branding hat (I can't help it!)  to start scheming how to get her into the spotlight.
Since I knew an agent who has some contacts at HBO and other fab Hollywood venues, I introduced her, and the agent fell in love (as we all have) and picked her up right away! Because of Desha's fantastic style and her ability to get people to their sweet spots, the agent told her what we all want to hear, "You should write a book!" High on the book idea (who isn't?) Desha wrote and wrote and WROTE–sometimes in my weekly writing salon, sometimes privately with me me me, and many times in her sweet spot home.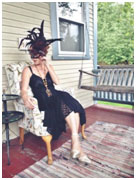 Desha: taking a sweet spot break from writing to attend a spring masquerade ball.
And now? She's selling one of the hottest books of the season.
Creating the Style You Crave on a Budget You Can Afford is being touted as the Bible for decorating on a budget.  Friends, it's a virtual gamebook of design fabulousness, with eclectic stories and gorgeous photographs from home decorators nationwide (and even one across the pond!)  Desha's book sold thousands of copies pre-launch, has been snatched up by the European market, and This Old House is already begging for review copies. She's kicking off a nationwide tour this week.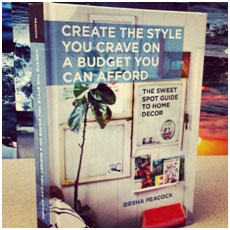 the book the book the book the book!
And I feel so, so lucky, because the launch is happening in our own little arts town of Brattleboro, Vermont, this Friday night.
And what an incredibly creative launch: A pop-up shop!!   In Desha's words: "Imagine taking an empty downtown storefront and completely redesigning it using vintage and repurposed furniture, lamps, rugs, etc. to make a very cool bohemian scene. . . a special Sweet Spot in Brattleboro, VT."

Because you might be far away, I'm doing a sweet spot giveaway so you can experience the launch in your own private way. Get a freeee copy of Desha's book! Here's how:
Tell me about your sweet spot!!  In a few sentences, what's the space in your home that makes you feel the happiest?  This could be a wicker chair among the wisteria where you go to realx, a painted window sill with framed photos of friends from far away, your luxe layered bed, an altar, your bathtub (clawfoot with reading pillow?)… Tell me what makes you feel alive and soothes you in your house!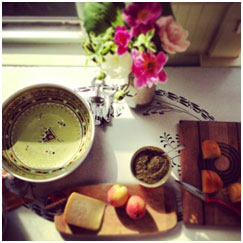 the sweet spot snack (courtesy of Desha)
I will pass these sweet tidbits on to Desha, so she can pick her fav, and we will both announce YOU on our blogs and in social media the day of the launch.  And then I will get you a signed (with love) copy at the launch and send it off to you you you so you can always live in your sweet spot. Which, of course, you deserve.
I'll need them all by Thursday at midnight, so jot it off as soon as you can.  I can't WAIT to hear about your sweet spot.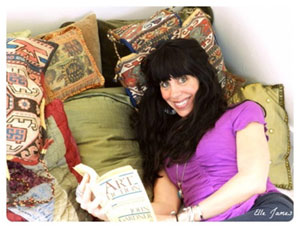 You probably guessed it: my sweet spot is my tower room…
And even if you don't win the giveaway? Buy the book!  It's the most fabulous gift to yourself as you create the home you love. It's also the best present for the grad in her first place, for your friend who is (ouch!) going through a divorce, for your niece, your sister and your mom as we work to manifest our lives by creating homes that make us feel loved and powerful and alive and well, filled up to the tippy top.
With tons of joy and so excited to hear from you, Suzanne.