Happy New Year!! I hope this finds you warm and cozy. Last time I wrote a blog post (lo these many months ago), Gateless writer Susan Strecker was launching Night Blindness, her debut. The book was a huge success, and your pre-orders and notes of encouragement set her on her happy journey as an author. Thank you thank you thank you!!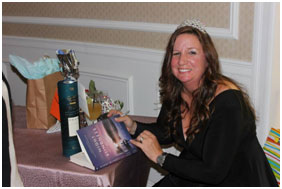 Night  Blindness was an Indie Next Pick, was featured on Huff Post and many other media outlets and enjoyed a successful launch with
RJ Julia
.
Thank you to all of you who came to writing retreats this year! So beautiful to write by the  fire at literary agent Dede Cummings' house in RI (we love you Dede!), snuggle up at the writing and yoga retreat in the hills of VT (thank you Diana Whitney!), spread out in our light-filled house on the coast of St. Augustine, and make such beautiful magic at Grey Bear Lodge! Every Tuesday night I get a little taste of retreat when our very special group of talented salonistas get together to write.  I am so grateful to you for continuing to inspire me.  And any time I get to work privately on your books, it is a particularly huge and beautiful honor.  I feel so lucky to be in your midst.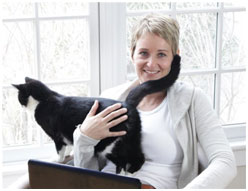 Nicole Birkholzer, founder of mindful connections, just signed a book deal (in my living room!) and has turned her first book into an online course that is helping many find direction in their lives.
The publishing world continues to change at an alarming rate, but one thing remains the same: set pen to page in the Gateless method, and the writing flies. It doesn't matter whether you consider yourself a "writer" or not. While Susan and many other Gateless writers were picked up by top agents this year, signed book deals, received calls from Hollywood producers and hit bestseller lists (to see a sampling come visit them here), what's most exciting is that writing in this way allows our lives to bloom in directions we never could have imagined. Research shows this kind of writing raises immune levels, fires fresh neurotransmitters, heals trauma and builds intimacy. Most of all? It makes our lives shine.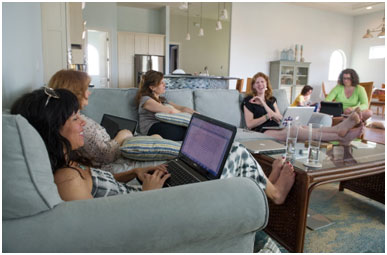 Hanging out at our 2014  spring retreat by the sea with Kathleen, Kate, Catie, and Michelle.  Margie's in the background, giving Lindsay a massage! This spring we are headed to the Outer Banks at the end of March, Montana in May and Ireland in the fall…

Acolytes on the Journey: Our next Gateless Teacher Training is set for July 2015.  This past summer, we began spreading the beauty and power of Gateless when eight amazing women gathered for the first 40-hour Gateless Certification Program. These women are a dream team, leading retreats as far away as Spain and Italy, starting Gateless salons for young talent in MA, and helping the chronically ill through writing workshops. Our very own salonista, Jodi Paloni will be starting writing retreats when she moves to Maine, and the multi-talented, Karen Kenney, will be offering yoga and writing for the first time this spring at the Omega Institute.
Our intense, five-day, 40-hour Gateless Teacher Training will take place again this July on the Coast of CT, if you are feeling the call to augment or jump on a brand new career path, come visit: Gateless Careers.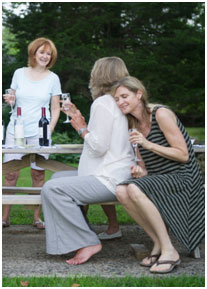 Kathleen, Dulcie and Minton Sparks at the first Gateless Teacher Training
Just for You: Pretty please in the comments below tell me what your favorite book was this year? And also what your secret writing hopes and dreams are for 2015. I want to cheer you on. And have a beautiful new year! Remember that success can happen gatelessly, we only have to edify what is strong in your writing and find those glittering, gorgeous gems that shine brightest when they are recognized by a non-judgmental mind.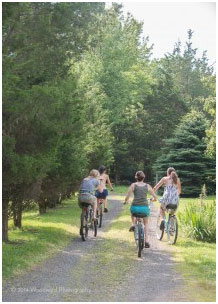 Wishing you a beautiful 2015…