Gateless Writing
Gateless Writing is a method of teaching the art and craft of writing using creative brain science, ancient non-dual teachings and highly-effective craft tools. Through retreats, editing intensives and salon-style workshops, the Gateless methodology has shifted hundreds of writers' lives, built successful writing careers and allowed writers to access the creative genius inside.
How Gateless Writing Began:
In high school, I had Mrs. Garber for English, a bite-sized woman who used to be a nun, talked like a jackhammer and called the dictionary at the back of the room The Big Dick.  Mrs. Garber taught us sentence structure, universal truths and how to support abstract thought, and then, using these tools, she taught us to write: without censor, without stopping to perfect, control or manage the work.  My truest, best self came out during Mrs. Garber's class. When I wrote I was flying.  Gateless writing began there.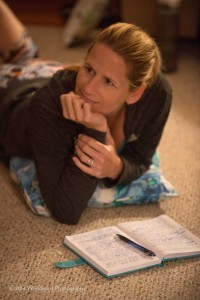 "We think there are all these gates keeping us from the speaking gig, the performance stage, the sold-out workshops, the big five publishers–but it's not true, there's another way, and it's Gateless. Gateless is so transforming, so revolutionary."–Karen Kenney, memoirist, spiritual mentor, founder of Quest Yoga and certified Gateless teacher.

As an adult, I was awarded a Fulbright Scholarship to study Buddhism and meditation. While traveling in Southeast Asia, I began to write.  I wrote in the model Mrs. Garber showed us, using the craft tools I understood from studying great literature. My first two novels sold to high acclaim, were optioned for film and translated widely abroad. Because I wanted to do everything I could for the craft, I enrolled in graduate school. From that first graduate-level workshop, I understood our model for teaching writing was broken. The work is criticized, deconstructed, it is talked about as if it were broken and needed to be "fixed". The odds of creating great writing using this methodology were slim.  A few got their work published. Many gave up. For my senior thesis I studied the creative process of great literary masters and found those few who made lasting work tended to write from a space of ultimate freedom, the same place I had learned about as a Fulbright scholar studying meditation and Buddhistm, the same place Mrs. Garber had encouraged us to go.
"Suzanne brings the appreciative stance of the Gateless Method to all that she creates. Whether leading a workshop, running a salon, or coaching a dream into being, her years of experience in the writing and publishing world and her tenacity to arrive at your desired results make her the master member you need on your team. But more, she meets all of your hopes and fears with equal measure of respect, clarity and humor. She believes in you more than your believe in yourself and then helps to take you there."—Jodi Paloni, former K-12 teacher, Gestalt coach, and award-winning writer and Gateless certified teacher.

The Brain Science Behind Gateless Writing:
After receiving the MFA, I began to do extensive research in creative brain science, particularly a scientific model of neuro-theology developed by Dr. Herzog at Harvard Medical School and Dr. Aquili and Dr. Newberg at Penn. These researchers found that imagination and creativity are best accessed when we cease activity in the part of the brain associated with negativity and resistance. Researchers Charles Limb and Allen Braun at the National Institute of Health found that masterpieces are created when the area of the brain involved in self-censoring is deactivated, inhibitions are shut down and the region linked with self-expression is active.  Combining this brain science with potent craft tools, eastern philosophy and industry know-how, I founded Gateless Writing, a model of teaching writing that breaks through creative blocks and provides writers the resources to reach their artistic visions.
"When I came into Gateless I felt stuck in my writing and lost about my next step in building my writing school. Now I feel like a door has opened and I am in the middle of walking through it. I feel grateful for all that I learned and for the chance to reinvigorate my vision for myself as a writer and as teacher… I love Gateless method because it seems to be about finding what is already there but maybe covered up with fear, or a dizzying sense of I'm not enough. Gateless allows the very best in everyone to slowing come up to the surface and take a turn in the sunshine. You don't have to become someone else, Gateless is a process of loving what you already are and then stretching from there."–Minton Sparks, award-winning performance artist and Gateless certified teacher.

The Success of Gateless Writing:
Gateless Writing has created unprecedented success. It builds books that get top  agents, go to auction, get six-figure deals and receive national media attention. (see testimonials here). And something else happens, Gateless Writing influences every part of your life.  Writers begin to see how big their power in the world really is. The model creates a certain magic, where we bust out of limitations  (they aren't really there), and reach beyond the original vision to create expansive, magnanimous lives that match what we have to offer.
"Suzanne's Gateless Writing technique has given me the confidence and freedom to create in ways I never imagined. Suzanne never doubted what I could do; she believed in me before I even believed in myself. I'm so incredibly thankful to be a part of her magical world where dreams really do come true."– Parker Riggs, New Hampshire mystery writer, author of Finding Jessica and co-author of A Treachorous Trader, the fourth book in New York Times bestselling author Ellery James' Collectible Mystery series.

How Gateless Writing Works:
In Gateless writing you are shown where the power and energy of the work lives.  We silence the part of your brain associated with criticism and focus on your strengths. While you are working from your natural talent, you are also given the skills to make the work stronger, you learn potent craft tools to bring your writing to places you might only have imagined. You are an apprentice, becoming a master in the written word.  From there, we don't just create great writing, we create an enterprise from your book, building platforms, getting you publicity, moving you into a writing career that monetizes. Gateless does not believe in the starving artist, and we find avenues to make your work stand out in the world.
Not only has this process created outward success, the journey is a blast.  It allows you to access a feeling of bliss and flow, well-being and lightness that has often been lost since early years of childhood.  For more on how to explore the Gateless model, check out our Retreats, feel free to hit me up for a one-on-one session or become part of our team of teachers by getting certified in the Gateless method in our Gateless Gate Teacher Training Program.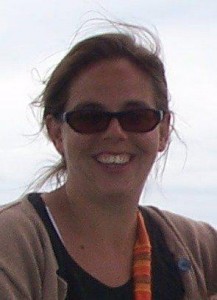 "Playful and gentle, Suzanne produces amazing results.  She has the ability to work with motivated writers and bring them to another level in their writing.  Her approach differs so tremendously from the writing process taught within a traditional education program and it is clear that it is the manner in which students flourish in creative writing.  Beyond her ability to teach writing, Suzanne provides a positive role model to girls and has been a tremendous influence on the lives of children."
~ Lynn Feal Staub, Senior Project Manager
with the Vermont Center for Afterschool Excellence.